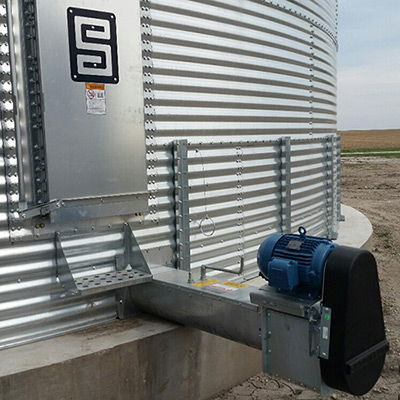 Lipe & Sons, Inc. has been in the farming business for over 40 years. We're a generational company that knows more than just the products we sell—we understand the needs of the people we're selling them to.
We started building our own Grain Bins in 2006 and quickly realized our potential as a distributor for grain storage in Illinois. In 2010, we decided to become a distributor for Superior Grain bins—a brand we've come to trust for numerous reasons, including for its superior quality and competitive price!
In the short time we've been a distributor for grain bins and grain handling equipment, we've quickly amassed a superior reputation among our customers. People know that when they want a quality product at a competitive price, they should come to us for grain silo sales in Illinois! We've taken this reputation to heart and today, we continue working for our customers to ensure they're getting the products they need at the lowest prices possible.
We also take pride in more than just our low prices. In fact, we're particularly proud of our customer service and the many partnerships we've forged with customers. We believe that your success is our success, which means we need to work as hard as possible to help you achieve success. We do this by providing quality products, expert insight, quality repair services and more. If you need something from us, don't hesitate to ask—we'll help you out if we can!
To experience the Lipe & Sons, Inc. difference for yourself, we invite you to consult with us today. We'll come out and meet you, learn more about your agricultural operation and discuss the grain bin options that might best fit your needs.
Give us a call today at 217-710-0457 to get started.