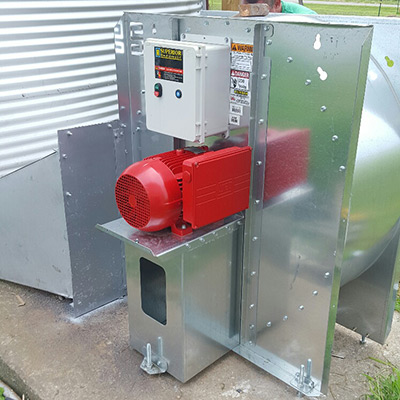 At Lipe & Sons, Inc., we take grain bin repair services very seriously, because we know the integrity of your product and the quality of your operations depends on it. To that end, we strive to always provide prompt, encompassing, thorough repairs and service for your agriculture equipment in Illinois.
Our team is always on call when you have repair needs, and we make it a point to quickly arrive at your location to discuss the full scope of repairs with you. Moreover, we're knowledgeable about all of the products we sell and many of the top name brand manufacturers on the market. This enables us to get to work quickly and accurately, providing resolutions that truly work.
We can service just about any type of grain handling equipment you have and our experience enables us to quickly and accurately identify most problems. From structural issues to mechanical ones, electrical woes and beyond, we're ready to help you when you need us most.
What sets us apart from other service providers is more than just our tenured expertise and authority—it's also the relationships we forge with our customers. We want to be more than just your source for grain handling equipment in Illinois — we want to be your partner for as long as you're running your operation. Your success is our success and we want t spur that forward in any way we can. Even if it's just a simple repair or a minor fix, trust us to deliver unparalleled workmanship because that's what you deserve.
For more information about our repair and service capabilities are they pertain to your grain bins and grain handling equipment, please feel free to contact us today by calling 217-710-0457. We'll be happy to provide you with a quote on a full scope of services.